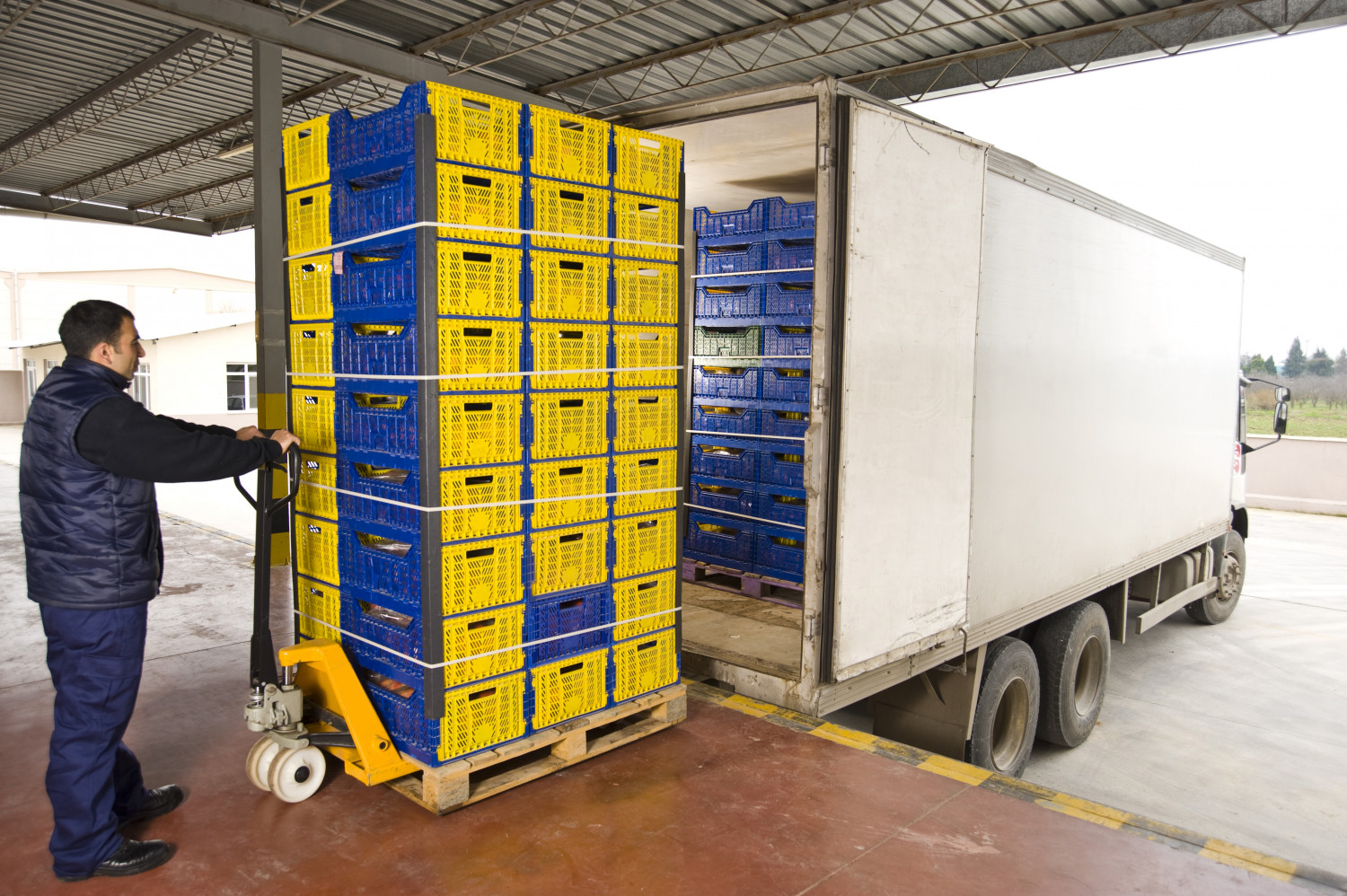 Partner With Us
With your help you we can solve the community's biggest problems
Starting a Workplace Campaign is an Easy and Fun Way to Connect your Corporate Values with our Local Community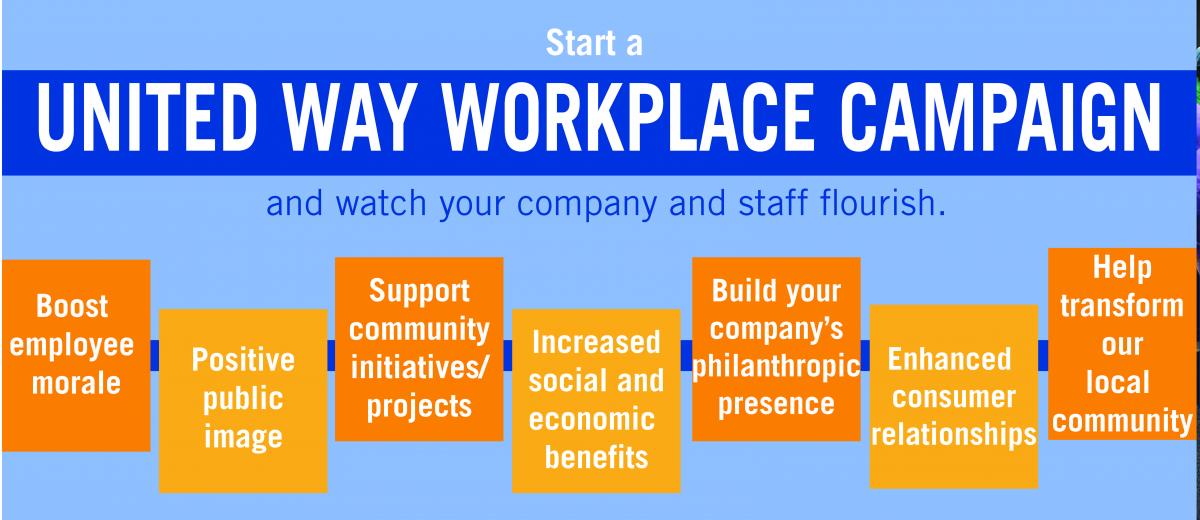 Empower your employees to make a difference in our community. Workplace campaigns are a simple way to drive change in our community while creating a more engaged and connected workforce. We work with businesses and organizations to create workplace engagement opportunities that are meaningful experiences for employees.

Each campaign embraces the idea that anyone - regardless of income - can become a philanthropist and give their money or time to solve our community's biggest problems. Employees can donate a portion of every paycheck, volunteer as a group, start a drive, or any combination of these activities. No matter what you choose to do, your company will help more children, families, and veterans in our area thrive. Please contact us to get involved in employee giving or have a conversation about your corporate social responsibility strategy.
Be a United Way Workplace Campaign Leader!
It's Easy as 1-2-3...
1-An employee campaign leader volunteers to oversee a portion of their company's annual United Way campaign. You'll help plan and implement the campaign to ensure success. Whether you have an official corporate social responsibility policy, your company will SHINE in giving back.

2-People support organizations whose work aligns with personal interests. Identify issues that are important to your co-workers! Hearing a story from someone helped by United Way compels people to support the cause. You can coordinate a United Way speaker to educate your employees about the impact of their donation.

3-Giving is a personal decision. United Way is here to answer questions or support you in whatever you need to share the positive aspects of United Way. If you need campaign materials or assistance getting your campaign off the ground, please contact Sonya Haines.
Some companies match their employee's donations to a non-profit dollar for dollar, helping us to help even more hurting people than ever before. Check to see if your company makes matching gifts, and if so, find out the information or contact your HR department.
Your enthusiasm and connection with my team helped close some gaps I was struggling to secure
for them as their leader. Most of my employees have diverse backgrounds that are similar in nature to the community United Way serves but that they also live in.

I was overwhelmed when your presentation transitioned from the benefit of our donations to the services and United Way can provide for them. My experience with other charitable organizations has been to just solicit for donations and truly not know the impact or the community it will serve.
Sonya took this a personal step further and extended assistance to my entire workforce, closing
my gaps. I was speechless.

The success of the day for me was where business capabilities end; our community can come together
to help each other. Your organization is that catalyst, and your passion validated the message. I look
forward to future opportunities with United Way.
-Daniel J. Lawson
Director of Operations
Robert Weed Corporation
Join Our List of Community Partners
ALBERTSONS FOUNDATION
ARAMARK
BEAMS FLOORING
BOISE STATE UNIVERSITY
CAPED CREDIT UNION
CHICK-FIL-A
CLIF BAR BAKING CO
COLLEGE OF SOUTHERN IDAHO
COSTCO
CTR CLEANUP & TOTAL RESTORATION
D.L. EVANS BANK
DAWNING BLISS COACHING
DEPT. OF HEALTH & WELFARE
DOT FOODS
ELEVATION
TREE SERVICE
FABRI-KAL
FALLS BRAND INDEPENDENT MEAT CO
FIRST CHOICE WATER & PLUMBING
FIRST FEDERAL
FIVE FISH PRESS
FLOAT MAGIC
GLAMBIA
HARDCASTLE AIR
HUB INTERNATIONAL
IDAHO CENTRAL CREDIT UNION
IDAHO POWER
INL
IDAHO NATIONAL WEATHER SERVICES
INTEGRATED TECHNOLOGIES
INTERMOUNTAIN GAS
KEY BANK
KOTO BREWING CO.
LES SCHWAB
MILNERS GATE - IDAHO CRAFT BREWERY
MOSS GREENHOUSES
NORTHWEST FARM CREDIT
PIONEER FEDERAL CREDIT UNION
PSI ENVIRONMENTAL SERVICES
SIMPLICIT TECHNICAL SOLUTIONS
ST. LUKES MAGIC VALLEY
SWIRE COCA-COLA
TARGET
U.S. BANK
UPS
WAFD
WELLS FARGO BANK
WOLVERTON HOMES
ZIONS BANK