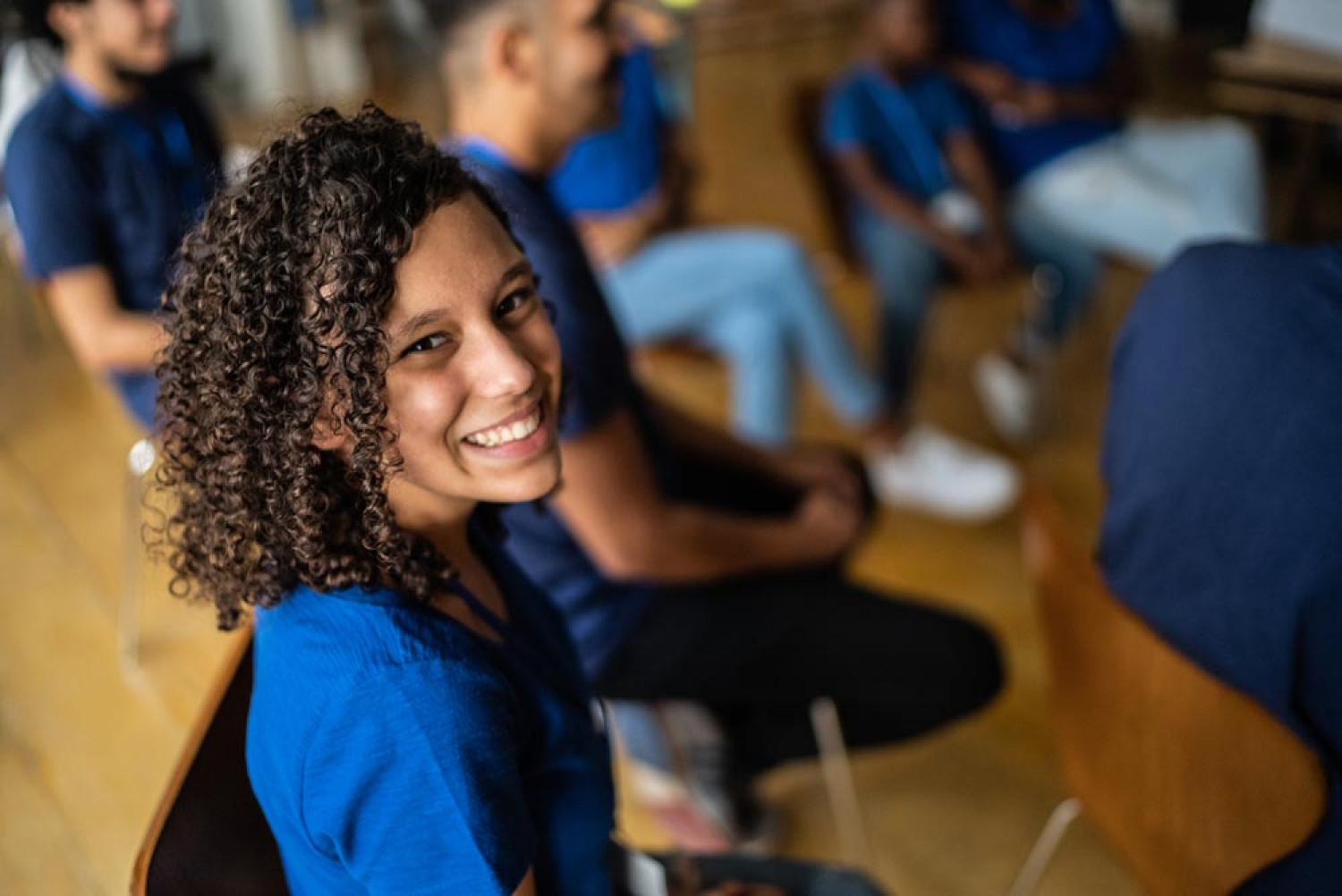 United Way E Street Teen Program
A safe and fun place to hang out and build resilience
Help Support Safe, Fun Spaces for Teens to Build their Physical and Mental Well-Being
The United Way of South Central Idaho proudly presents the E Street Community Center Tune N' Teen Program, which offers weekly activities and a safe hang-out location!
With guidance from local mental health professionals and community mentors, teens are able to enjoy a safe and fun space where they can participate in yoga, play board games, and participate in weekly activities, which include raffles and giveaways each week! Teens can create unique art across multiple mediums, and take part in special social themed-events, including:
Dance Parties
Water Parties
Glow-in-the-dark swimming
Karaoke
Community service projects
Rap boost/free style
Creative Writing
Tutoring for School or GED Study Prep
Driver's license Study Group
Weightlifting
Yoga, and more!
Activities are 2 to 6 p.m. Wednesdays and Fridays. Dinner is included!
The United Way of South Central Idaho, mental health providers, community partners, mentors, and friends are dedicated to providing this space with activities for as little out of pocket as possible. Membership is $10 a month, which provides access to the teen room during operational hours as well as the rest of the membership amenities. Scholarships available, no one will be turned away for the program.
Teens are required to turn in registration forms and/or waivers in order to participate in membership or activities. Teen Members of E Street Community Center and/or Sources of Strength can bring One Guest for Free. All guests will need to complete a guest waiver that needs to be signed by parent or guardian.
For more information, call Kara Jacobsen at (208) 404-1150 or
via email.
E Street Community Center is located at 1751 Elizabeth Blvd., Twin Falls.

E Street Community Center
1751 Elizabeth Blvd. Twin Falls, ID 83301 | (208) 733-4384